If you are looking for some safety while Bitcoin, Ether, and many altcoins recover from the current fire sale they find themselves in as a result of recent cryptocurrency market corrections and the Terra Luna debacle, many projects in the Metaverse are maintaining their popularity and even showing high single-digit percentage growth of late.  Further, being free to play, and featuring GameFi, many also offer play-to-earn opportunities, to enhance your crypto assets should you want to add a multiplier to your investments.  Some good examples include Alien Worlds, Splinterlands, Gods of War, Illuvium, WAXP and Radio Caca.
Read the article below for all the details of three top opportunities:
Check out our top three Metaverse cryptocurrencies with market caps below $250 million to watch in May 2022, ordered from lowest to highest by market capitalization.
#3 Radio Caca (RACA) – $162 million
Launched in August 2021, Radio Caca (RACA) is our top pick for the most undervalued and currently underrated Metaverse crypto project in May 2022.
In addition to a play-to-earn NFT-based game, a robust Metaverse, and a market platform built on Ethereum, Radio Caca features a vibrant community and ecosystem.
Users can earn rewards for participating in Radio Caca's ecosystem by playing the Metamon NFT-based game. In addition, its USM (United Stated of Mars) Metaverse is comparable to that of Decentraland, featuring various experiences for users to check out.
Radio Caca's tremendous potential is largely due to its team and world-class partnerships with music icons. To illustrate, Radio Caca partnered with French Montana and will invest $25 million in the development of a Metaverse crypto game based on the rapper's upcoming album.
Furthermore, Radio Caca's NFT marketplace has exceeded $40 million in trading volume in its first month since launch, demonstrating the project's long-term potential.
Radio Caca's current low prices and $162 million market capitalization make it one to watch in May 2022. Traders should keep close tabs on the project.
Platform utilities include both ERC-20 and BEP-20 versions of RACA. The RACA can be used to buy NFTs, participate in governance on the platform, and interact with the Metamon game, among other things.
You can buy RACA on KuCoin, Poloniex, PancakeSwap, Gate.io, Huobi Global, etc.
#2 Illuvium (ILV) – $201 million
Launched in March 2021, Illuvium (ILV) is a highly underrated Metaverse crypto project building an RPG game on the Ethereum blockchain. Illuvium revolves around players exploring their open world and capturing creatures.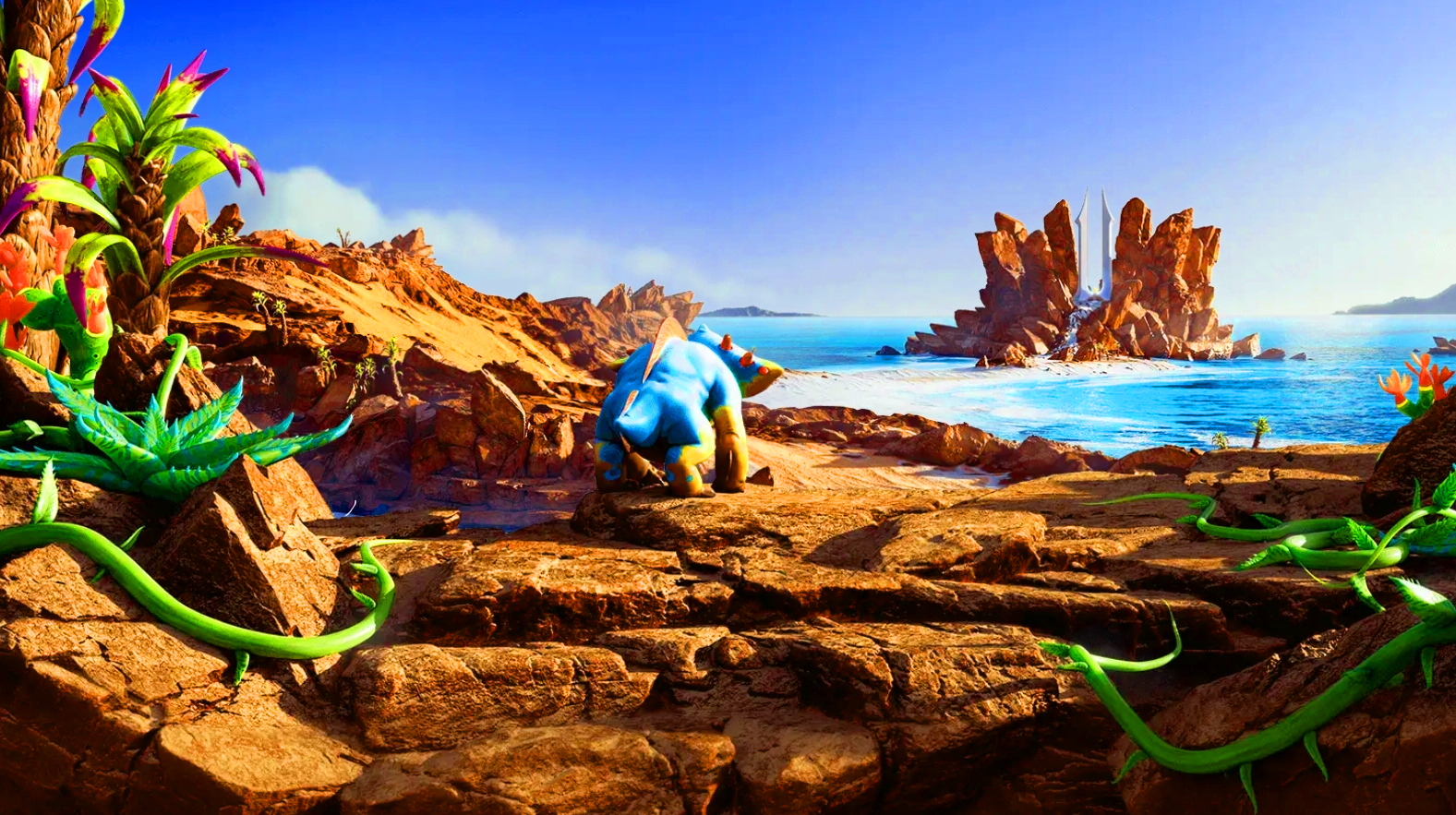 Illuvium integrates the play-to-earn model allowing players to earn significant rewards by playing the game. Users can complete quests, take on battles, and progress through the game's campaign to discover the secrets of its universe.
Since the game is built on the blockchain, users will be able to mint NFT-based creatures and add them to their arsenals. The game includes 100 different types of Illuvials, each with unique skills and traits.
Like Pokemon, players will be able to upgrade, fuse, and train their Illuvials to increase their stats and power.
While the game is still in development, users can check out the platform's finance dashboard, enabling ILV token holders to stake their digital assets and earn rewards.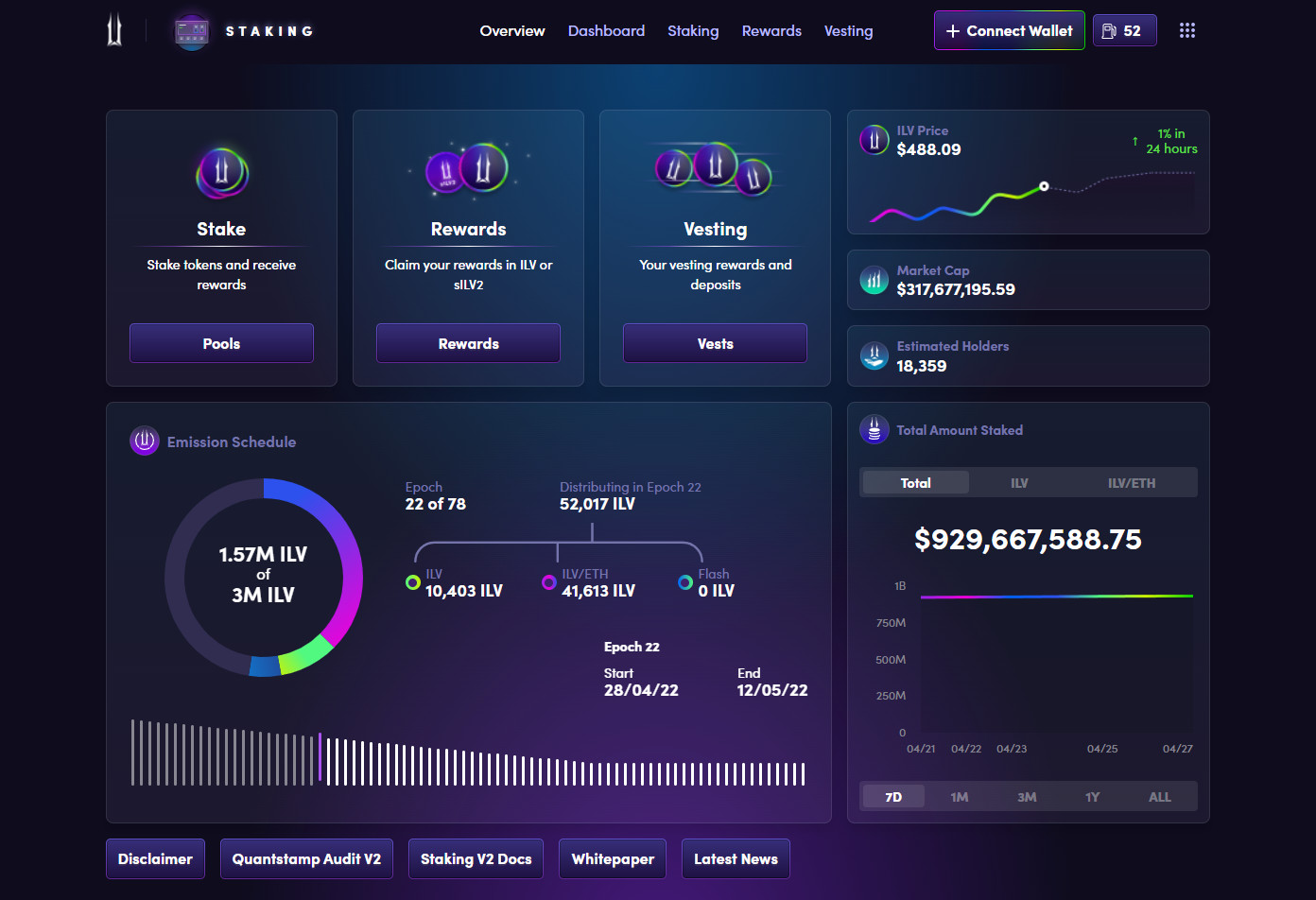 At the time of writing, over $1 billion worth of Illuvium tokens has been staked on the platform, speaking to the tremendous long-term potential of ILV.
The primary utility asset for Illuvium is ILV, an ERC-20 Ethereum token also featuring a Solana variant. ILV's utility includes governance, staking, and interacting with the Metaverse.
You can purchase ILV on Poloniex, Binance, Crypto.com, MEXC, ZB.COM, Bitget, Bitkub, etc.
#1 WAX (WAXP) – $246 million
Launched in December 2017, WAX (WAXP) is a leading blockchain for Metaverse and NFT applications. It features a robust ecosystem of various play-to-earn games, an NFT marketplace, and much more.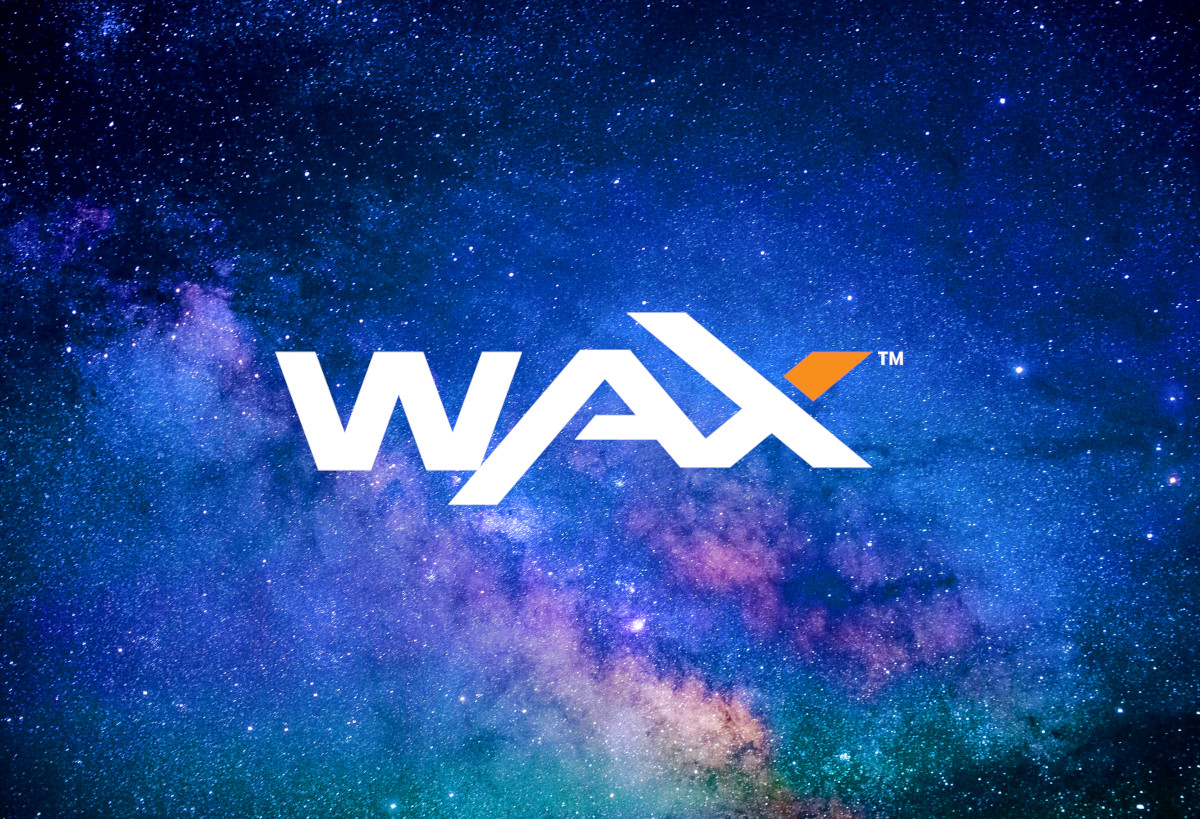 WAX features some of the most popular Metaverse crypto games, including Alien Worlds, Farmers World, and Splinterlands. All the games are blockchain-based and enable users to earn rewards in the form of tokens by participating in their ecosystem.
WAX is perfect for applications that require high on-chain interaction and fast confirming transactions. Instead of gas fees, WAX utilizes the Delegated Proof of Stake consensus mechanics using CPU, RAM, and NET.
Users can obtain resources to execute transactions by staking WAXP, the native utility asset on the platform. In addition, at any time, users can unstake their WAXP that they locked up for transactions and get their money back.
The WAX blockchain is also highly user-friendly as it features an interoperable cloud wallet that integrates with every part of its ecosystem. This means users don't need to download and install third-party wallets like MetaMask or Phantom and can easily access dApps on WAX.
The primary utility asset on the platform is WAXP, enabling users to interact with various games on its platform, buy NFTs, participate in governance, and stake it for rewards.
You can buy WAXP on Binance, Crypto.com, Huobi Global, Gate.io, Bitfinex, KuCoin, etc.
Disclosure: This is not trading or investment advice. Always do your research before buying any Metaverse crypto coin.
---